Patients and visitors
This page will give you information on what to expect when you come for an appointment or for treatment at the Balfour Hospital.
Information for
We want to make sure you have enough information to make your stay as comfortable as possible or your appointment to run as smoothly as we can.
Our Inpatient and Outpatient pages will help you.
We want to make sure that our patients see their friends and family as appropriately as possible, whilst ensuring that there is a balance with patients resting and getting better.
These pages will give you information on what to expect when you come to visit a patient at the Balfour Hospital.
How to get here
Orkney is remote and geographically isolated however travelling to the islands is simple as there are various transport links to the mainland. You can travel to Orkney by sea or if you prefer to fly, you can use Orkney's Air Services. The nearest railway station is in Thurso on the Scottish Mainland where you can take a bus to the ferry services.
For flights between Orkney and Scottish airports, Orkney residents are also eligible for discounted fares under the Air Discount Card Scheme.
Guest Wi-Fi Access
NHS Orkney provides free wifi access at some of its sites for patients, visitors and staff.
This free service is currently available across the Balfour Hospital site and is provided without warranty or support.
Use of the NHS Orkney free guest wifi is subject to our terms and conditions.
Guest Wi-Fi Access: Terms and Conditions
Travelling by road
Travelling by air
Public transport is available through Stagecoach and Scottish City Link bus services who operate throughout the Orkney mainland.
Transport services are also available through OCTO, a local company who provide Bus, Coach and Minibus hire to serve local community groups, as well as providing a service to tourist groups.
Or you can plan your route via the AA route planner.
Loganair operate the inter island services within Orkney and to the Scottish mainland. There are flights available from Glasgow, Edinburgh, Aberdeen, Inverness and Shetland to Kirkwall airport.
Flybe also operate flights from Aberdeen to Kirkwall.


Orkney Ferries
Orkney ferries operate a car-ferry service between Orkney's mainland and thirteen island destinations.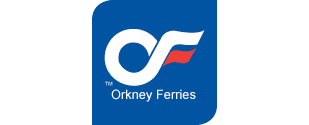 Northlink ferries
Northlink ferries operate a car-ferry service between Stromness and Scrabster in the north of Scotland.
They operate daily return journeys that take approximately one hour and thirty minutes.
Northlink also operate a ferry service from Aberdeen to Kirkwall that takes around six hours, and if you'd like to go further north you can also get a Northlink ferry to Shetland from Kirkwall.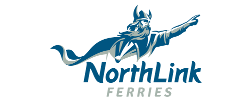 Pentland ferries
Pentland ferries operate a car-ferry service from St. Margaret's Hope in South Ronaldsay with daily return journeys between St Margaret's Hope and Gills Bay on the Scottish mainland.
The journey takes just one hour and is the shortest ferry crossing with your car.